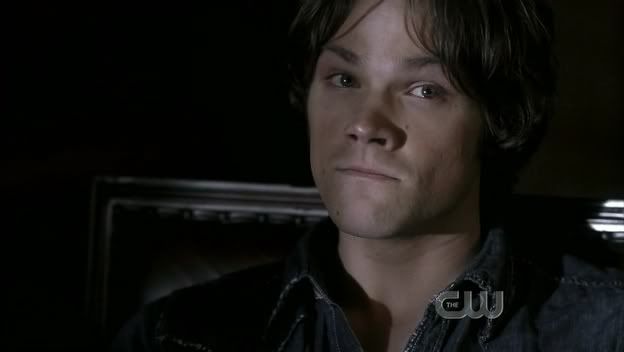 I think perhaps it is a very good thing there are only 2 episodes of
Supernatural
left in season 2. You see, I have started handing out - only in my mind of course - "Fabulous Drunk!Sam Seal of Disapproval" honors to people. Now I do take some comfort in the fact that I didn't create this special award myself, but that doesn't excuse the unimaginable joy I get handing them out to people.
Although, I should probably seize the day and have as much fun with the dubious 'prize' as I can since the next two weeks may be the last to ever offer a new
Supernatural
episode. Oh and in case you were wondering...the image comes with the distinction!